Saturday, May 23, 2009
Well, Jason has informed me that I need to be more careful while typing. He says I have too many mistakes. If he tried doing this with a toddler walking around the same time I typed and put pictures on here that would be the least of his worries. So I
apologize
if it bothers you, but your gonna have to get over, and that means you Jason. The warm weather is finally here to stay I believe and we are loving it. Bailey loves to go outside even if it is to let the dogs out or get the mail. She is getting to be so funny and has such a spunky attitude. (She must get it from her dad because I don't have an attitude at all.
ha ha
) She learned to shake her head NO! She answers everything by shaking her head no even if she really wants to do it. I have a really cute video of her doing it and will try to post later. She can
definitely
throw a fit. When she
doesn't
get her way she will throw herself to the ground and scream!
We are working on planning her birthday party. Ladybug theme of course! We have very cute decorations and expect a fun day! I could not find one place that made a cake in the shape of a ladybug and I was determined to have one. So I took it upon myself to make one. There is a pic below so you can check it out. Just remember that that one is my practice one and the next one will be better! But it turned out pretty cute and very tasty!!! Hope everyone is enjoying them Memorial Day weekend!
Walking around being big stuff these days!!!
Going to a wedding.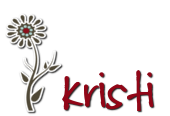 Thursday, May 14, 2009
Well I was just thinking about last few years and how things have changed. For the past three years our anniversary and mothers day has been within days of each other. We celebrated our 2nd Anniversary this year and once again Jason out did himself with my present. He got me an anniversary band to go with my wedding set. That my mothers day/ anniversary present and I love it! But then again who would love more diamonds! We went out to eat at Hibatchi for our anniversary and that was about it. For mothers day we cooked out at my moms hou seand just relaxed all day. I would like to wish my mom Happy Mothers day again and let you know that I love you! Thanks for being the best mom I could ask for! here are a few pictures of the past few years celebrating these two days!
Our wedding day!!! May 12, 2007!!!
This is me 37 weeks pregnant on Mothers day!